Reducing nutrient pollution is vitally important
for protecting human health, river ecosystems and the Gulf of Mexico
One of Illinois' top water quality problems is nutrient pollution. Nutrients, such as nitrogen and phosphorous, are present in discharges from sewage treatment plants, are found in fertilizers, and come from industry sources, notably Concentrated Animal Feeding Operations (CAFOs). When water containing nitrogen and phosphorus flows underground or into nearby rivers, lakes, and streams, the impacts are slow to manifest but often devastating.
Nutrient Pollution and Algal Blooms
Algae overgrowth brought on by nutrient pollution can render drinking water sources unusable because of cyanobacteria (commonly referred to as blue-green algae); overrun lakes and ponds with a foul-smelling green gunk; make people and/or animals swimming in the water sick; scuttle recreational opportunities and hobble associated businesses; and diminish property values.

The effects of algae overgrowth are felt throughout Illinois. Results from 13 Illinois water bodies sampled in 2012 indicate that cyanobacteria and associated cyanotoxins are a concern for Illinois residents — 10 of the 13 water bodies indicated a high probability of acute health effects during recreational exposure from cyanobacteria, and one had a very high probability.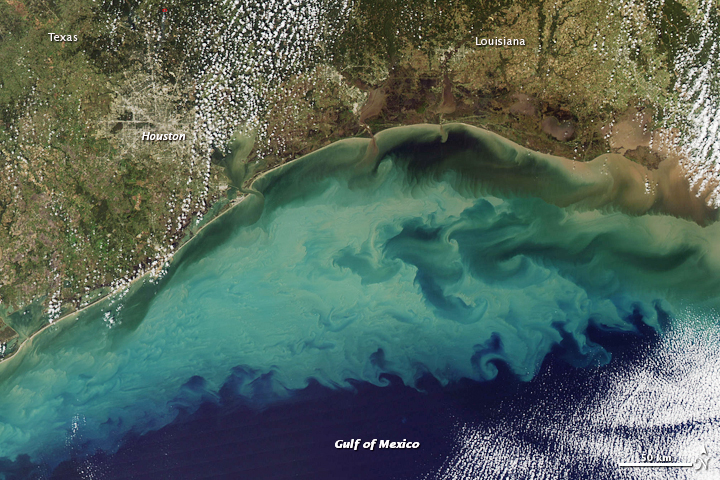 Phosphorus is a major cause of impairment in Illinois streams as are low dissolved oxygen levels which are often caused by algae overgrowth fed by excess nutrients. Phosphorus and aquatic algae are also among the major causes of impairment in Illinois lakes.
Nutrient pollution is not only harming Illinoisans. The northern Gulf of Mexico hosts one of the most productive marine ecosystems in the world but unprecedented levels of nitrogen and phosphorus have overloaded the system, resulting in the largest "dead zone" of hypoxic (low oxygen) water in the world. More troubling is that Illinois is a significant contributor of the nitrogen and phosphorus pollution causing the Gulf of Mexico dead zone.
Current Nutrient Pollution Laws
Nutrient pollution should be taken seriously by the state and measures should be enacted that drastically reduce the amount of nutrient pollution, restoring health to state waterways. Illinois should achieve its nutrient loss reduction strategy goal to reduce its annual loading to the Mississippi River of nitrate‐nitrogen and total phosphorus each by 45% by 2040.